No one will deny the importance of a winning smile. It makes a pleasing appearance, promotes self-esteem, and is valuable to social and career success. Providing a beautiful smile is what orthodontics is all about. And today, orthodontic treatment is so convenient and affordable that individuals from childhood through retirement can reap its important benefits.
Braces fit easily into today's active lifestyles. They're comfortable, easy to keep clean, and less visible than in the past. New techniques and materials can extend the period between appointments, saving time and expense.
Orthodontics is important not only to a great smile and improved self-confidence, but to better dental health. Teeth in correct alignment are easier to clean. That can make them more resistant to decay and less susceptible to gum disease. Alignment may also prevent teeth and jaw discomforts that can come from uneven wear. In essence, we're building the foundation for exceptional oral health.
Orthodontics is the specialty of dentistry devoted to building beautiful smiles by bringing teeth, lips, and jaws into proper alignment. Straight teeth function better, are easier to clean, and are more likely to last your lifetime. Orthodontics is a wonderful investment with life-long returns.
---
Your First Visit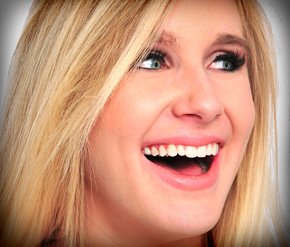 Your first appointment is scheduled following your initial phone call to our office. Following this phone call information will be sent to you about our office and the examination appointment.
During the first appointment several important things will happen. You will be greeted by the treatment coordinator. She will review your personal information, health history, and your chief concerns with your teeth and/or smile.
Dr. Ballou will conduct a thorough examination of your face, mouth, teeth, and jaws to determine whether you can benefit from orthodontic treatment and, if so, when treatment should begin. We will answer as many questions as possible.
If orthodontic treatment is recommended now, we may proceed with additional diagnostic records.
---
Getting Started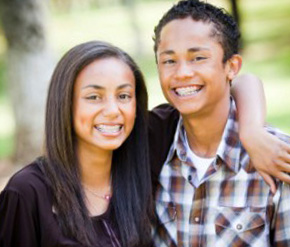 At the consultation Dr. Ballou will fully explain the nature and extent of your needs and an individualized plan of treatment. This appointment is important because it is your time to have all of your questions answered to ensure that you feel comfortable with the orthodontic treatment plan. Our treatment coordinator will review costs of treatment and payment arrangements. We have many flexible payment options in order to accommodate any budget.
The following appointments will be dedicated to placing your braces. You will also receive individual instruction in hygiene, diet and appliance care from our orthodontic assistants.
Once the braces are placed, subsequent adjustment visits are usually scheduled every four to eight weeks. These visits normally take between 15-45 minutes.
---
Braces for Children
The American Association of Orthodontists has recommended that the proper age for a child's first visit to the orthodontist is no later than seven years of age. Ballou Orthodontics strongly encourages this practice. We can spot problems with jaw growth and emerging teeth while baby teeth are still present. If your child is approaching the age of seven, it's time to make an appointment for an initial exam. Often Dr. Ballou will identify a potential problem, but recommend monitoring the child's growth and development. The following is a list of some early warning signs that usually indicate that your child should have an orthodontic exam: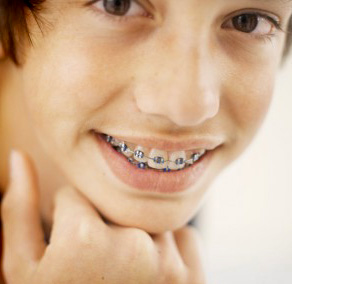 • Early or late loss of teeth
• Difficulty in chewing or biting
• Mouth breathing
• Finger sucking or other oral habits
• Crowding, misplaced, or blocked-out teeth
• Jaws that shift, make sounds, protrude or retrude
• Speech difficulty
• Biting the cheek or into the roof of the mouth
• Protruding teeth
• Teeth that meet in an abnormal way or don't meet at all
• Facial imbalance
• Grinding or clenching of teeth
Remember, Dr. Ballou can improve most orthodontic problems at any age, but there is usually a best age in terms of the amount of improvement that can be achieved as well as the type of treatment employed and cost required. That "best age" is different for every patient, so the best time for a consultation is as soon as a possible problem is noticed.
---
Braces for Adults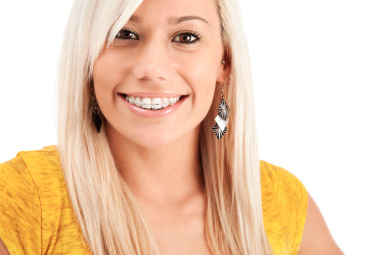 Braces aren't just for children anymore. A large percentage of our patients are adults, and they agree that it's never too late to improve their smile. In fact, 1 out of every 5 patients are over the age of 21.
Over time crooked teeth and a bad bite can contribute to gum and bone loss, tooth decay and abnormal wear of the tooth surfaces.  Orthodontic treatment at later stages in life can help prevent these issues as well as dramatically improve your personal appearance and self-esteem.
Dr. Ballou uses new techniques and appliances that greatly reduce discomfort levels, decrease the frequency of visits and shorten treatment time so that you can focus on the other things that are important to you. Your options may include metal braces, clear braces and/or Invisalign.
---
Loose Tooth Club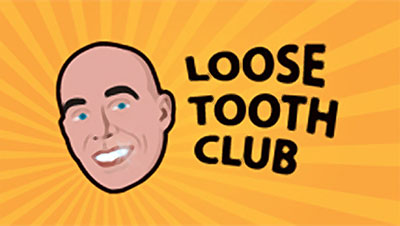 The Loose Tooth Club is a pre-orthodontic guidance program for children that need to lose more teeth before treatment with braces is started. Loose Tooth Club members receive complimentary examinations, radiographs to assess growth and development of the teeth and jaws in addition to any recommendations regarding possible removal of baby and/or permanent teeth.
Dr. B takes pride in giving each patient the best treatment result in the shortest amount of time possible. The key is treatment timing, which Dr. B takes very seriously and is well qualified to determine. We will treat you and your child like we would treat our own family members.